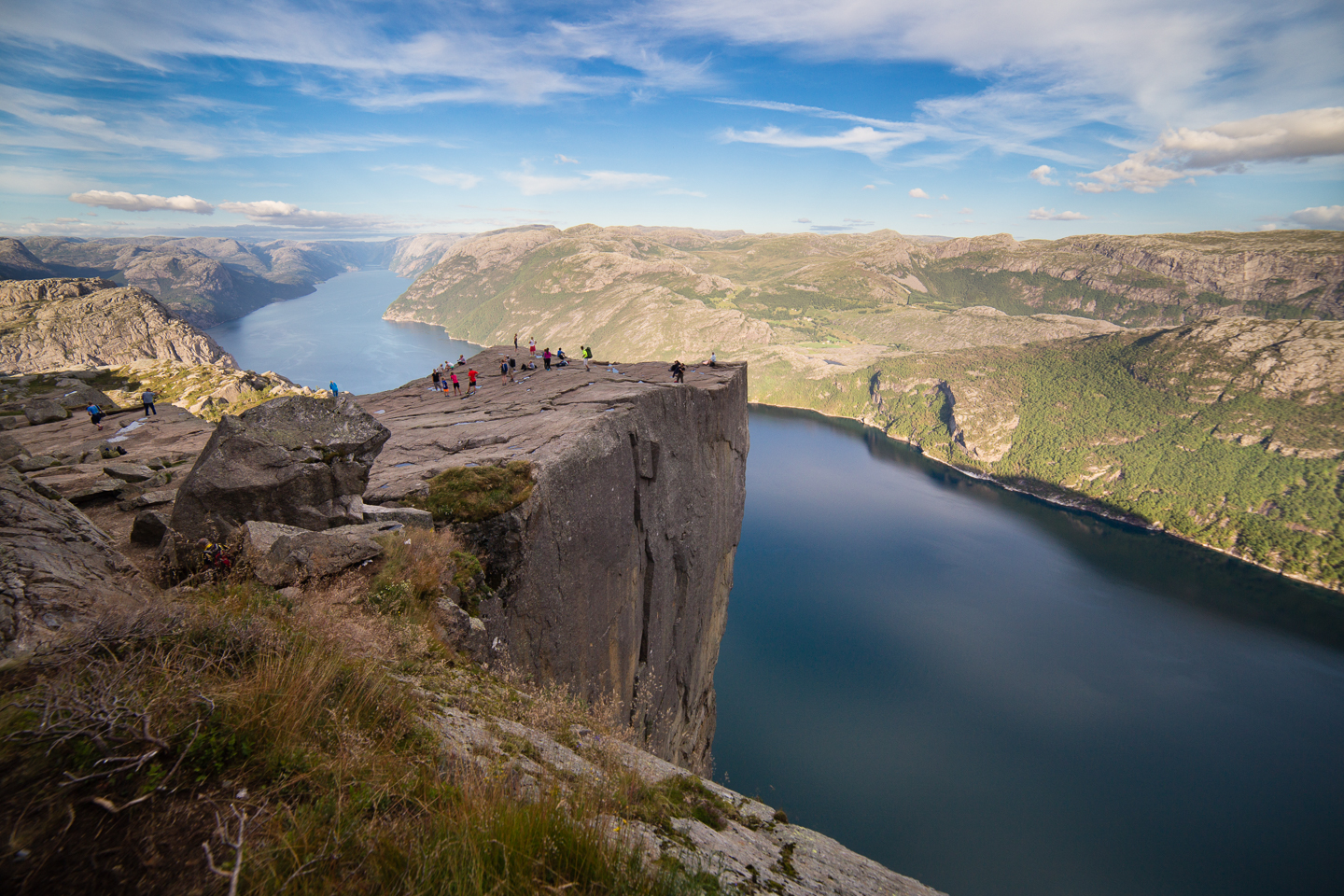 Norway is a beautiful country full of endless fjords and beautiful mountain views, so it's no wonder that one of my picks for "Beautiful Views" comes from this country. Preikestolen, also known as "Pulpit Rock". As you might have guessed, it got it's name due to it's resemblance to a preacher's pulpit. Priekestolen sits 1,981 feet above Lysefjord near the west coast of Norway.
Getting There To Pulpit Rock
From the Stavanger area, head to Sandnes and follow E13 to Lauvik  where you can catch a ferry ride to Oanes. Then continue along E13 to Jøssang where you can make a right onto RV529. Follow the RV529 to Preikestolen Fjellstue. Here you can park for 100 NOK(about $12.50 usd)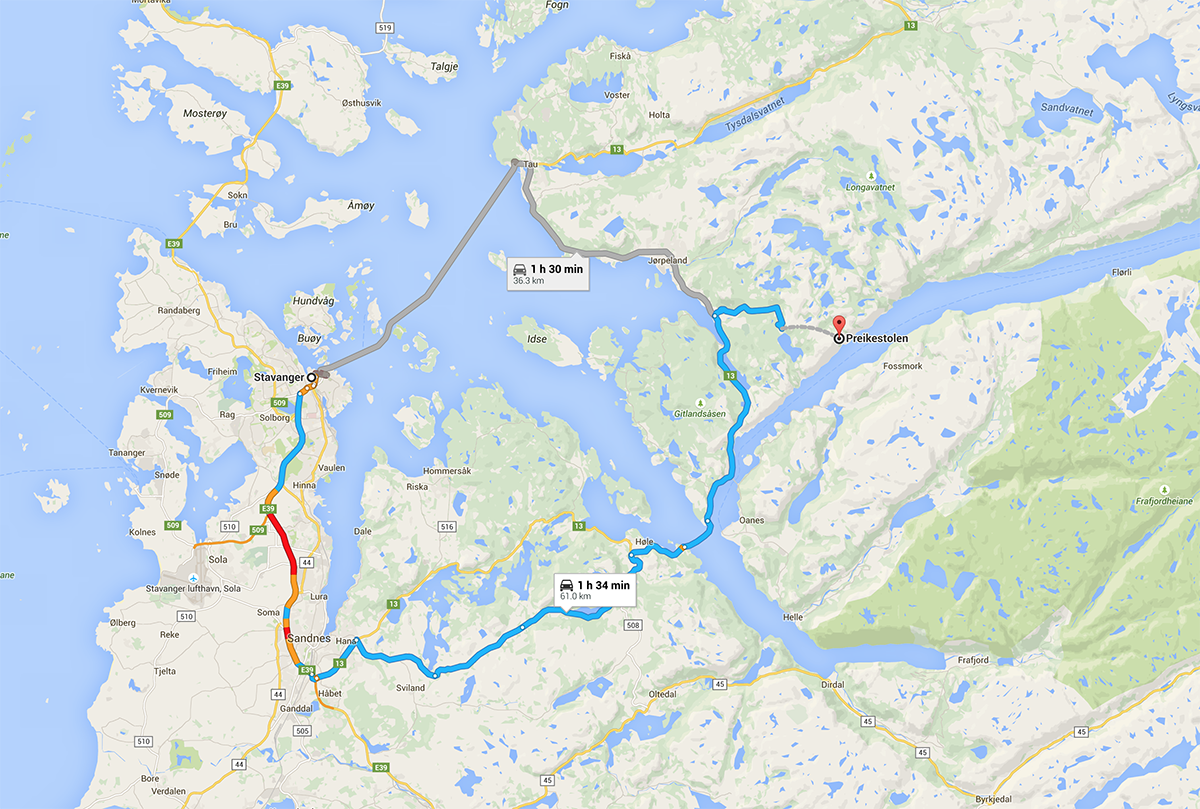 The Hike:  The hike to Pulpit Rock is about 2.5 miles each way, so plan on four to five hours. This will include the time it takes to hike, and time spent at the rock. You will want to avoid this hike in the winter months since it will likely be quite icy.  In addition to ice, you will have very few hours of daylight to work with. We went in July and had a blast, but any time between April and October should be great. The trail is well maintained with a rock path most of the way. You will want to wear sturdy shoes or hiking boots to comfortably make the trip. During this 2.5 mile walk, you will be greeted by stunning mountains, valley views, and people of all walks of life. It's was very interesting to hear many different languages being spoken as we took this walk.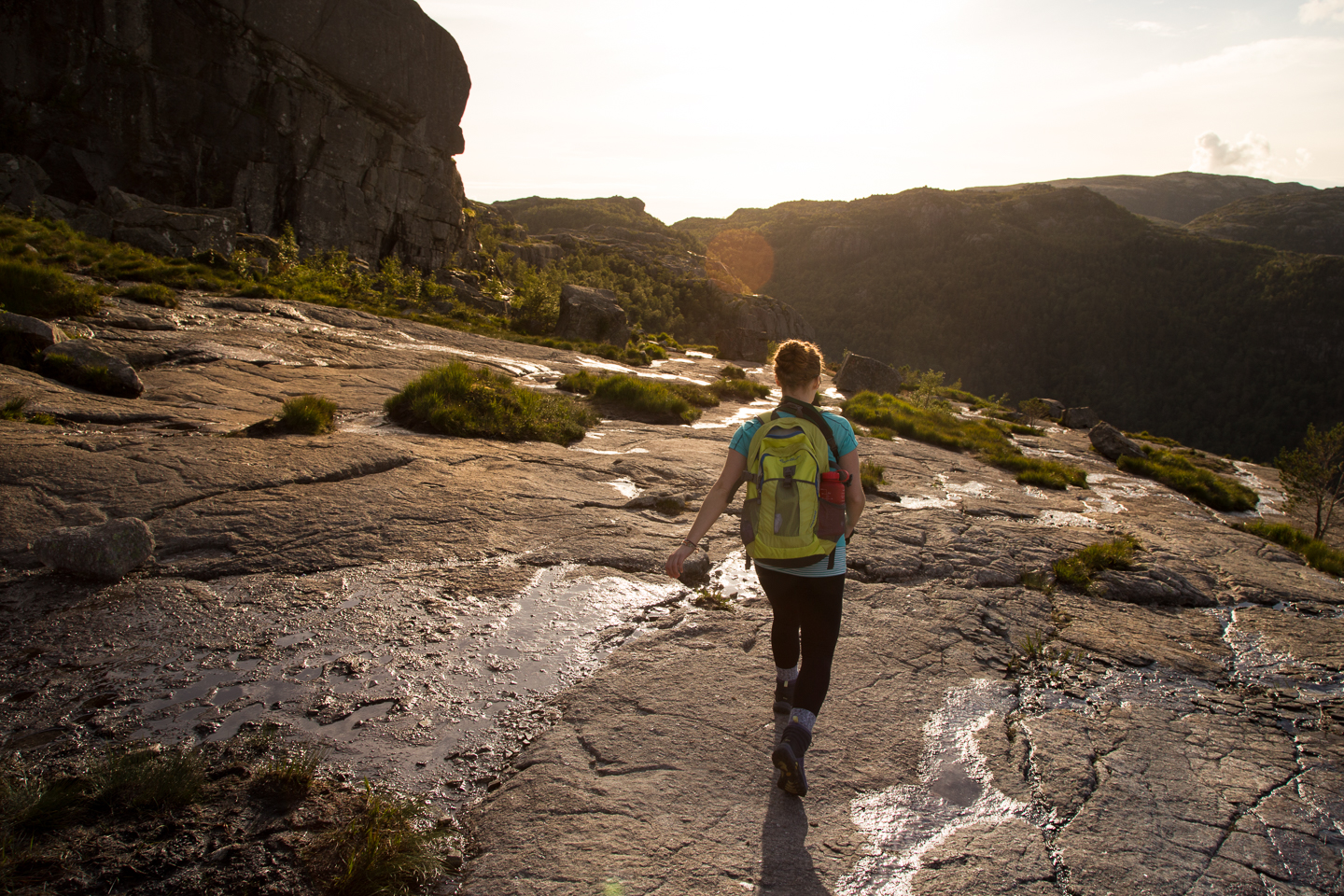 What You Need: Hiking to Pulpit Rock is pretty straight forward so there is nothing really special need to get to this beautiful view, but that being said, there are a few items that are a good idea to have.
– A good pair of shoes or hiking boots
– Flashlight or Headlamp
– Water
– Camera (You need to show your family and friends this place.)
I hope this information inspires you to get out there and check out Preikestolen. It is certainly an awesome view, and don't worry about the large crack in Preikestolen, geologists say it isn't going anywhere soon. If there is anything I missed, or any questions you might have, feel free to post them in the comments.