By Rebecca Johnson
A life of travelling can be highly appealing, but few of us have the accommodations (or deep enough pockets) to travel year-round. However, financial limitations and standard accommodations aren't needed for everyone while travelling throughout the United States. A rare few are bold, resourceful, and talented enough to pick up the lifestyle of busking. While it may not be glamorous, living as a modern-day roaming street performer certainly offers a unique perspective on the travelling lifestyle.
However, any busker can tell you that not all venues are built the same. In some places, busking will be more likely to attract confused glances, hostility, or even police attention – it's been outlawed in some regions. Areas such as the classic Battery Park of New York are sadly ineligible for lists like this with tightening busking regulations.
But there are still places in the states where busking is not only allowed but celebrated. Whether you're a champion juggler, puppeteer, a living statue, or an eccentric one-man band, here are a few ideal locations for making it as a street performer in the USA.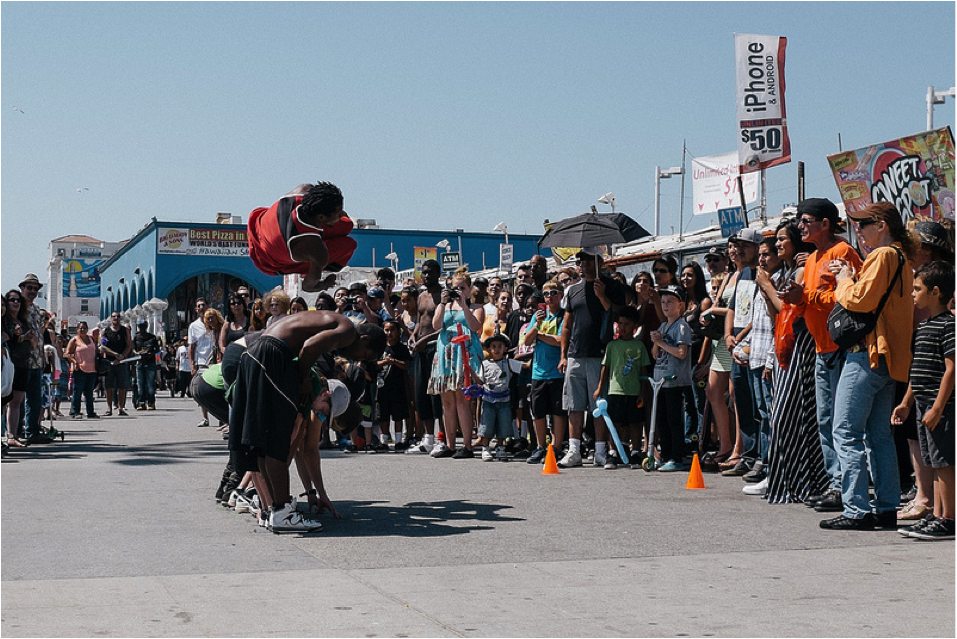 photo credit: Mike Saechang via photopin cc
Venice Beach Boardwalk in Los Angeles, California
While the general area might have been made famous from Billy Joel's classic "Piano Man" (which was written about his six months busking at the nearby Executive Room Bar on Wilshire Boulevard), there is much more to see other than musicians lining the boardwalk in Venice Beach. The gifted, unusual, and artistic are all celebrated along this colorful strip.
This eccentric locale is for sightseers, where athletic street performers and skaters leap around, colorful works of graffiti line the ocean, and tireless entertainers demonstrate their various acts. One of the most popular gatherings for performers and musicians is the Venice Beach Freak Show, where everything under the sun can happen.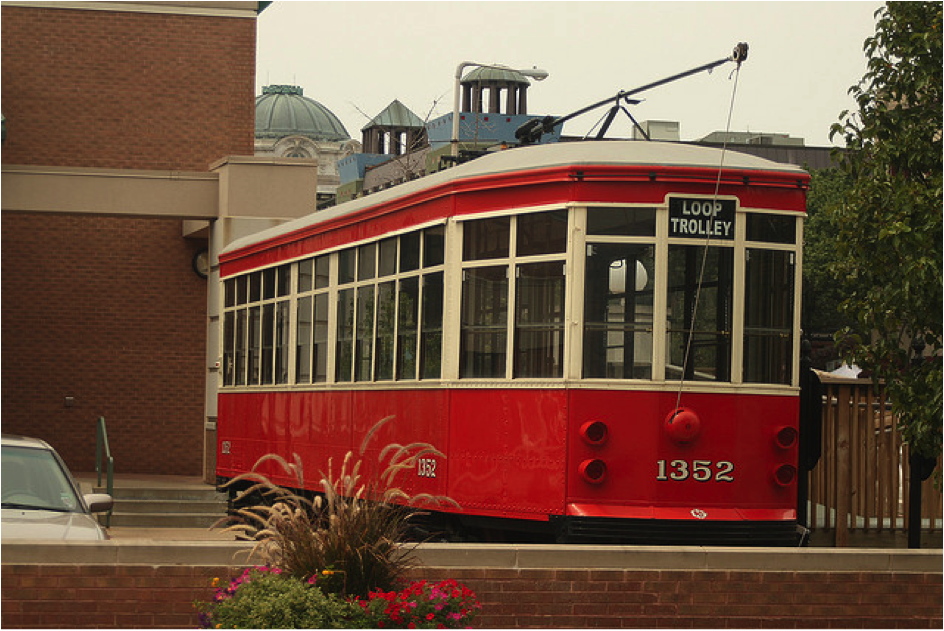 photo credit: Matthew Black via photopin cc
The Delmar Loop in St. Louis, Missouri
If your idea of busking is carrying the old American busker tradition of crooning some old-time rock-and-roll and maybe strumming a beat-up six-string, you'll find quite an audience in The Delmar Loop. Home of countless rock-and-roll legends such as Chuck Berry, the area has become a center of musical history for visitors.
It's not uncommon to hear the echoes of harmonicas and cigar-box guitars resonate throughout this streetcar suburb throughout the night. In 2007, the street was called one of the ten great streets of the USA by the American Planning Assocation. Whether you're a tourist or one of the main attractions, Missouri's musical tradition is alive and well for your visit on the Loop.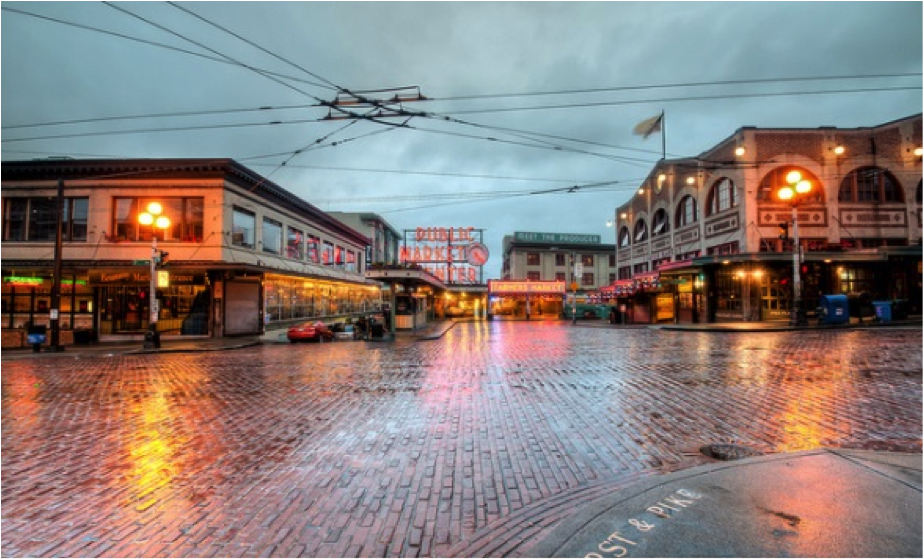 photo credit: Tom Baker. (@mylifeinhdr) via photopin cc
Pike Place Market in Seattle, Washington
Buskers are found everywhere throughout Seattle, but few places are so welcoming as the Pike Place Market. While the stores might deal in curios, antiques, produce, and local dishes, the streets are typically filled with the sights and sounds of street performers. With buskers frequenting the area since the 60's, it's practically a hub for the practice. Over ten million tourists visit the market every year to take in the entertainment.
From virtuoso spoon players to the first-ever street band in the United States, the market continues to carry the torch for the colorful and often misunderstood art of busking. In fact, the local Market Foundation which manages social services in the area is funded by donations made to the market's unofficial mascot, a life-sized bronze cast piggy bank named Rachel. With a local culture that loves everything bizarre, buskers are adored in Pike Place.
While not every community embraces street performance, there are still havens such as these three destinations where buskers can make ends meet through the kindness of those who appreciate their talent, charm, and weirdness. While it may not be a job in the traditional sense, there isn't a more unique way to travel. For those who want a truly alternative lifestyle, these communities present a tremendous opportunity.
Rebecca Johnson usually prefers a comfy bed while traveling, she's taking her first taste of extreme travel at the Kruger Camping Safari tour this Summer. For more extreme travel ideas (with an affordable bent,) check out G Adventures' YOLO tours.