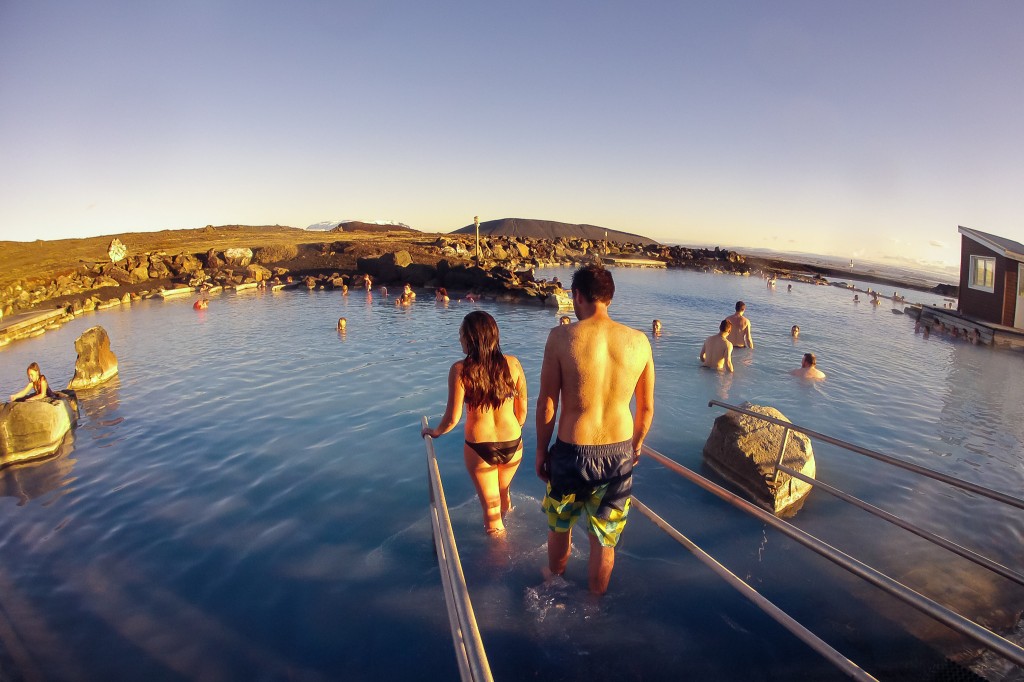 When I started researching Iceland, I continuously came across a place called Blue Lagoon, a geothermal hot spring near the Icelandic capitol of Reykjavik. This pretty much the go to hot spring in all of Scandinavia, and for good reason, it's beautiful azure blue water and beautiful layout Is very appealing, especially to those traveling from abroad, but if your looking for something a little less crowded, but with the same or perhaps better feel, read on. What I am alluding to is the Mývatn Nature Baths in Northeast Iceland. The area surrounding the nature baths is chock full of beautiful volcanic landscapes and geothermal activity. It was late May when I went to the Nature Baths, and the long Icelandic days were in full swing. First Thoughts When we arrived in the parking lot, we were already excited to soak up the geothermally heated water to sooth our travel weary bones, and for good reason. The few days prior to our arrival had been primarily wet and chilly, so being that the sky was clear, we were ready to relax and soak it in. We were greeted by a friendly gentleman at the counter that collected our 3,200 kr fee to use the bath, then we were on our way to the locker room. When we stepped out into the bath area, we were greeted by deep blue steaming water and people from all over Europe.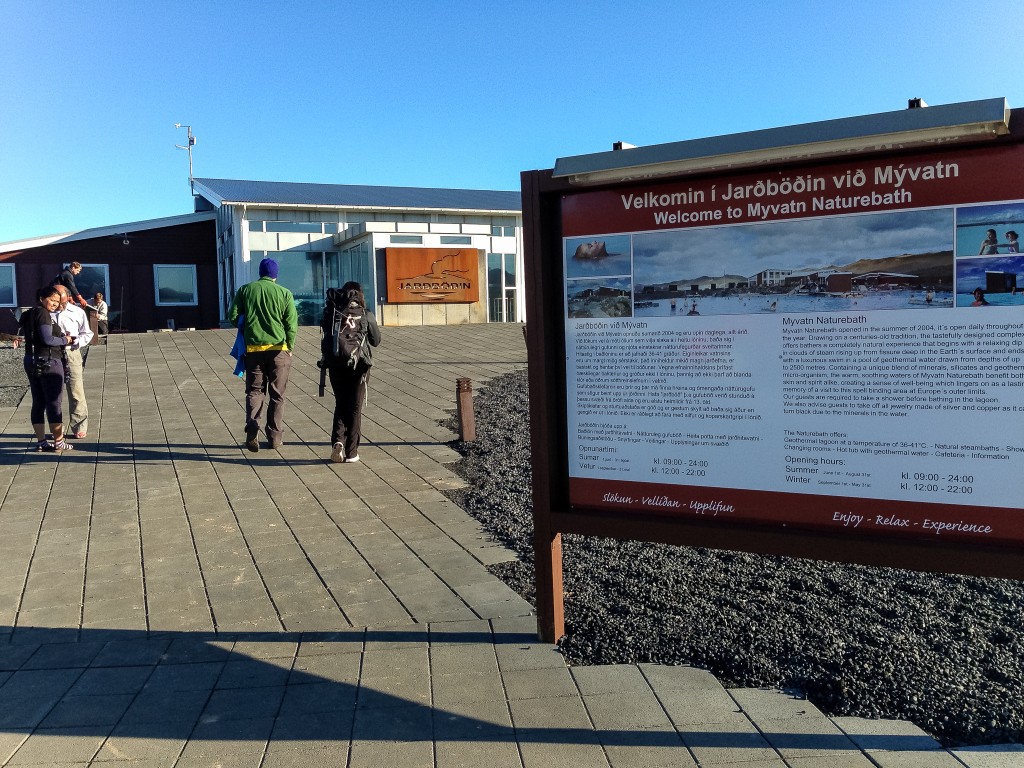 The Setting Volcanoes, Geothermal pools, steaming mud, lakes, there is no doubt that this area is an exciting and active area of Iceland. The setting is really like something out of a sci-fi movie. The spa itself has very clean facilities and the geothermal pools have the appearance of an oasis on another world with steaming blue water.
Amenities I can only speak for the men's side, but the locker rooms were immaculately clean and the lockers provided were plenty big enough to hang on to the items that I brought into the building with me, this allowed me to stash my extra clothing and wallet, without worry that they might get taken, though I never felt like that was a concern in Iceland. I was happy to see when I sat down in the spring, other guests carrying around cups of Iceland's own Viking beer, so happy in fact, that I got right out of the water and went inside to get some for us. The Bath A steaming blue oasis among a desert of rock and geothermal muck, Mývatn Nature Baths is a welcome sight to weary travelers, especially during the spring and summer months when the long hours of sunlight lead to long exhausting days. The water was warm and inviting, and even with a decent crowd, it did not feel dirty or unpleasant. If you imagine a combination of beach meets hot tub meets swimming pool, you wont be too far off of what to expect. The main area of the hot spring is wide and sprawling, much like a beach or a swimming pool, but if you duck into the side alcoves, there is seating making it much like a hot tub experience. If you are in the mood for some extra warmth in your water, you can submerge yourself into the separate tubs near the main bath that offer even warmer water.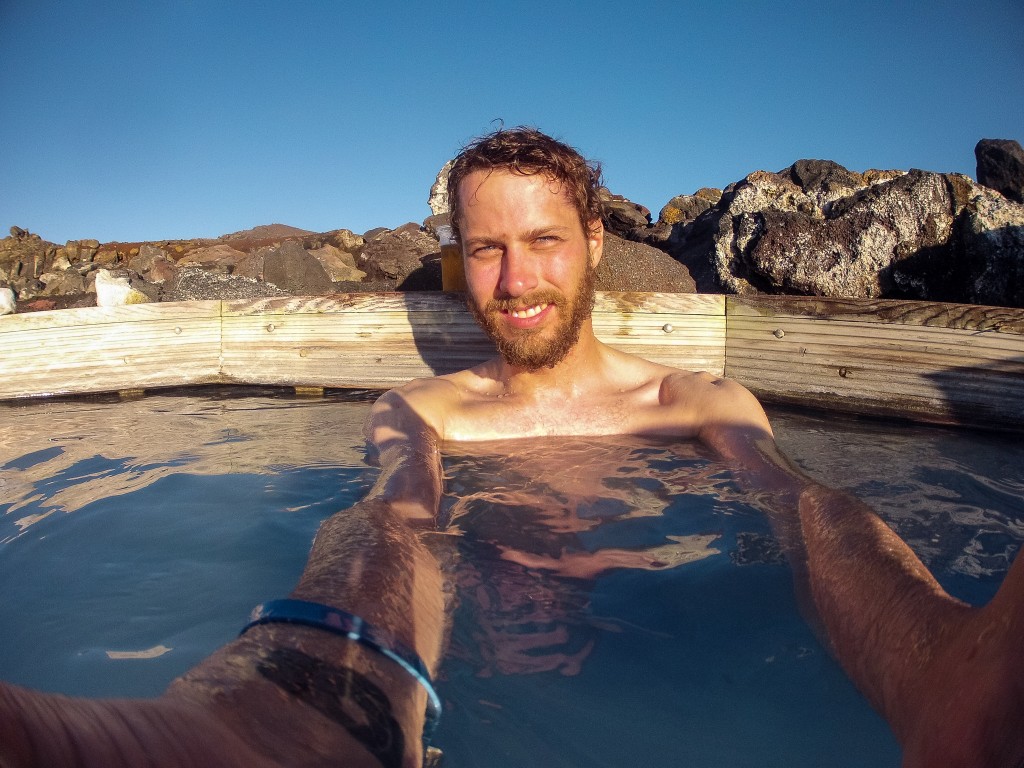 Was it worth it? Undoubtedly! The facilities were nice, the crowds were low, the water was clean and relaxing, it was reasonably priced, and there was beer. You really can't ask for too much more than that. Pair that experience with all the Mývatn area has to offer, and you are in for an excellent Icelandic experience, that is a little bit out of the way, but very much worth it. If You Go What: Mývatn Nature Bath Where: Right off of Rt 1 near Lake Mývatn in Northeast Iceland When: Year round Cost: 2800 kr(off season) 3200 kr(peak season) this converts to about 25$ and 28$ US Dollars Visit their website